Choosing Custom Pallets for Your Business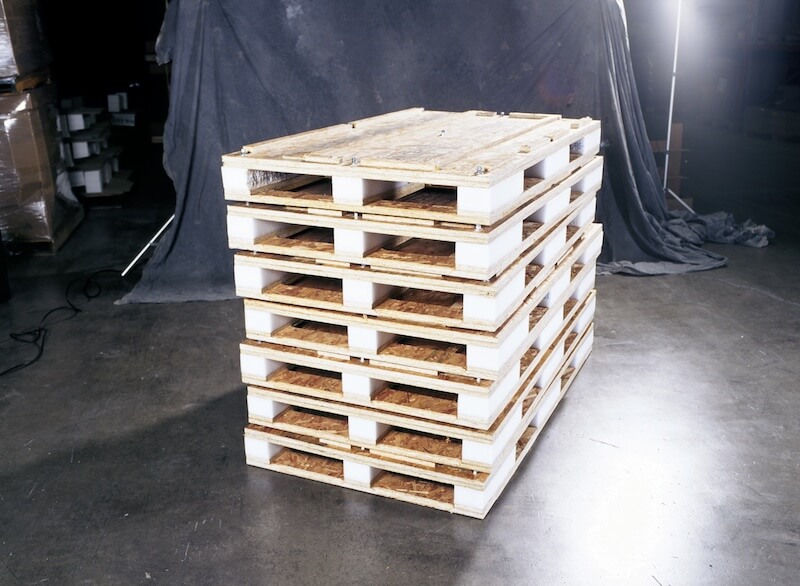 Pallets are one of the most common ways for manufacturing and material-handling industries to transport and move their machines, materials, and products. They protect goods, expedite the loading and unloading process, and pack and store more compactly.
Pallets can be tailored to your application in size, design, load capacity, and more.
Factors of Custom Pallets
Consider these factors when designing a pallet for your needs:
Product: what will it be carrying?
Will you be moving cases of a product or parts of a machine? The answer to this question will help you determine all other design factors.
Pallet Application: what will it be used to do?
Will this pallet be used primarily for storage, for inter-warehouse or plant transportation, for external shipments, or for something else entirely? The answer to this question determines what design features you will care about most.
Pallet Design: what will it look like?
This is where you consider the good's size, weight capacity, and what features the pallet might need to hold your goods in place.
Pallet Value: what will it cost?
Custom designed pallets will most likely cost more than standard pallets because they require some design. However, a custom designed pallet better protects your product and in the long run will save you money and headaches over damaged parts, unnecessary transportation costs, and space-consuming merchandise.
Benefits of Custom Wood Pallets
When it comes to pallets, it may be tempting to think all pallets are the same. But one size does not fit all. Using a pallet that is sized and designed to properly support your goods can accomplish the following:
Better protects your goods

Better supports your goods

Reduces damage to fragile machines or goods

Optimizes space in your warehouse and trucks

Decreases material waste when you downsize your pallets

Increases cost-efficiency when you don't pay for size and weight capacity you don't need

Improves safety with a pallet built to support the weight you need
Who Uses Custom Created Pallets
These are used in any material-handling or manufacturing industry. Some examples include, but are not limited to:
Transportation industries

Glass industries

Wholesale trade industries

Consumer goods industries

Warehousing industries
The OrCon Value
Need help with your custom pallet order? Contact OrCon for help. We have a top-notch staff of masterful engineers who will work with you to create the best possible design for your application needs, timeline, and budget.
What's more, we approach packaging and transporting goods comprehensively, and we will be able to help you if your needs call for more than one custom pallet design. We offer a whole line of customized packaging solutions to help you ensure your goods are never disrupted during transportation.