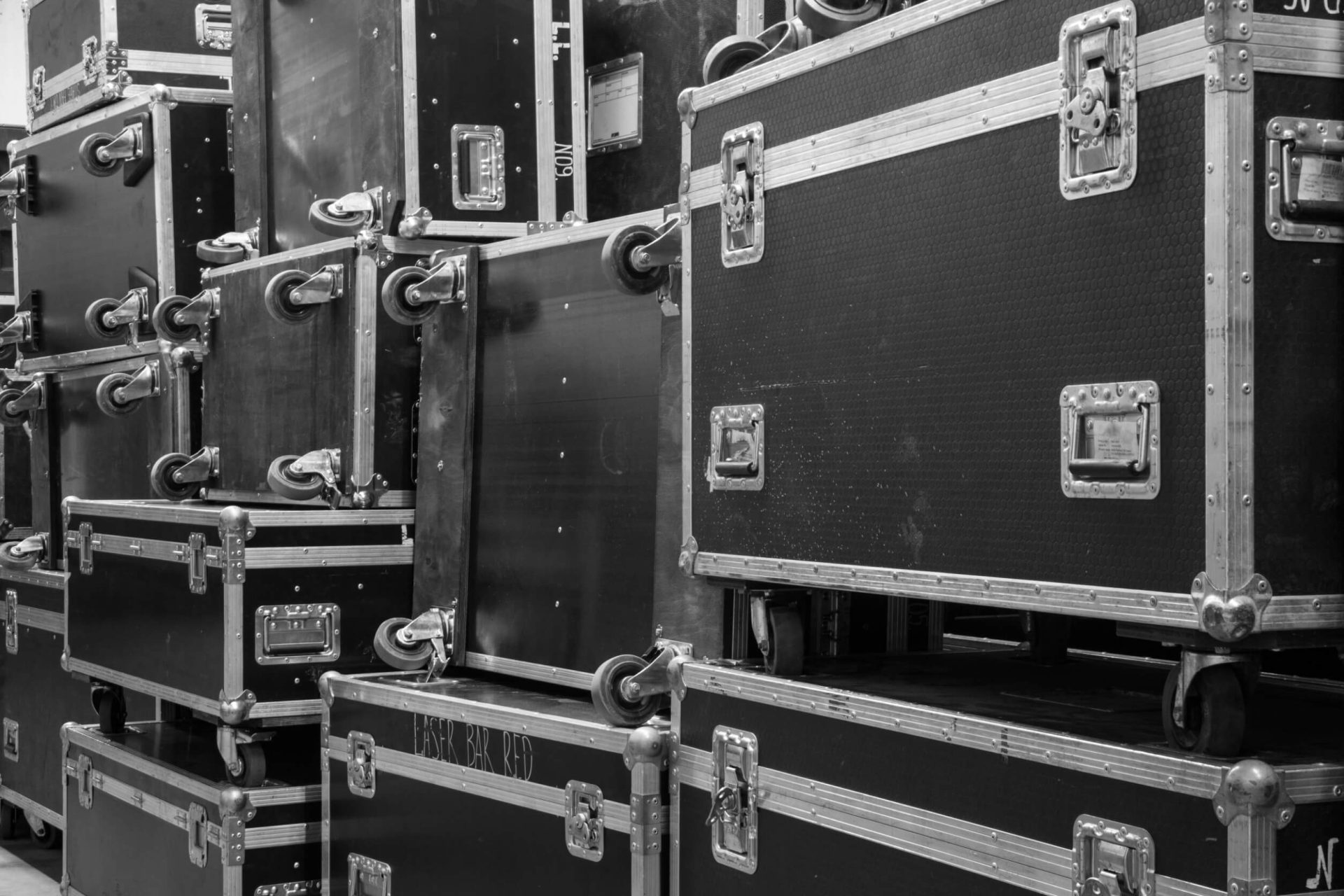 What Are ATA Cases?
ATA Cases, also known as road cases or flight cases are small, portable shipping containers meant to keep your equipment safe and secure during turbulent flights or vigorous travel.
Typically, these cases are characterized by their unique silver trim against black industrial materials and secure latching.
Made for flight travel, these cases were named after the Air Transport Association (ATA) of the mid-1900s, and have since gained popularity under the name of road cases as musicians would store their band equipment in these containers while on tour.
ATA cases have been used in a range of unique sectors from the military to trade shows, medical, and everything in-between. Its prevalence in these industries showcased the container's durability and craftsmanship with an iconic look that can be customized to suit your brand's needs. Learn more >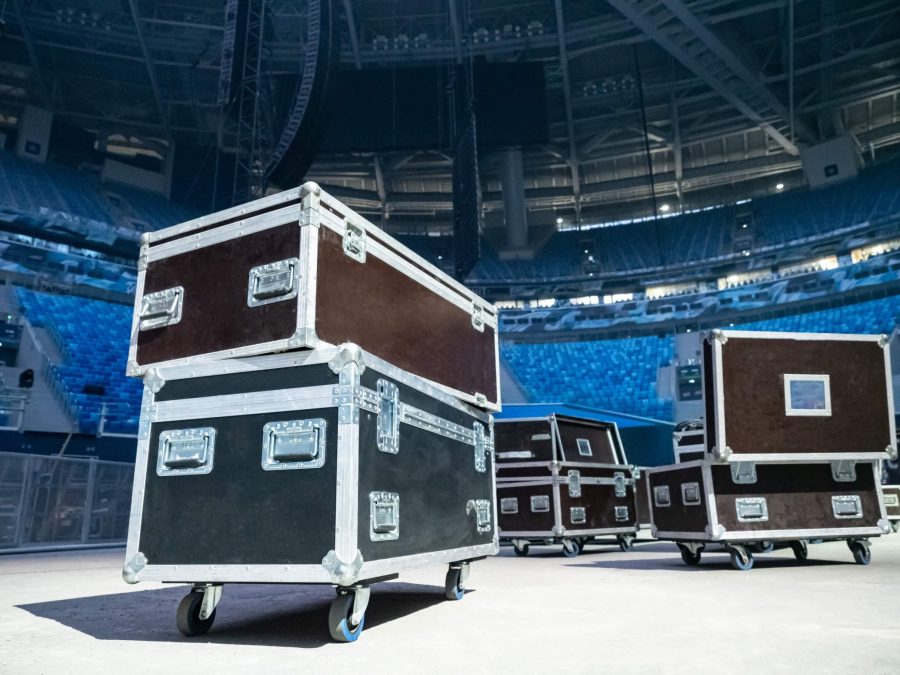 Built to Order, Built to Last
At Orcon Industries, we strive to ensure the consistent quality and durability of each case to protect sensitive equipment and materials.
If you are in the market for a case that will last for many years with rigorous handling before needing repair, choose an ATA case and customize it to your needs. ABS or aluminum laminated fir plywood, split rivet construction and heavy duty hardware provides superior protection from most other shipping solutions.
Shipping and Transporting ATA Cases
As a leading company in protecting goods during shipping and transportation, we provide advice on how to store and pack your goods once an ATA case is in your hands. The outer laminate panel is perfect for sensitive goods and equipment.
Furthermore, custom die-cut high-density foam inserts can help minimize shuffling for storing multiple small pieces in the case, and each foam piece can be layered for maximized protection during shipping.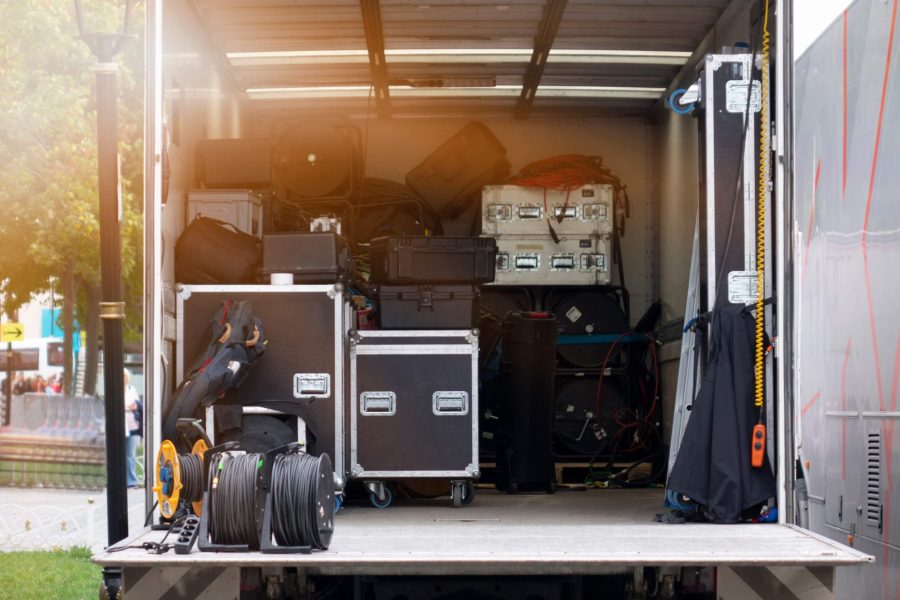 An Endless List of Customizable ATA Case Options
With an endless list of customizable options, it can get overwhelming quickly. In addition to the quality craftsmanship of all products at Orcon Industries, we pride ourselves on providing quality customer support as well.
For advice or consultation on what type of customizable options you should get with your ATA cases, get in touch with a representative.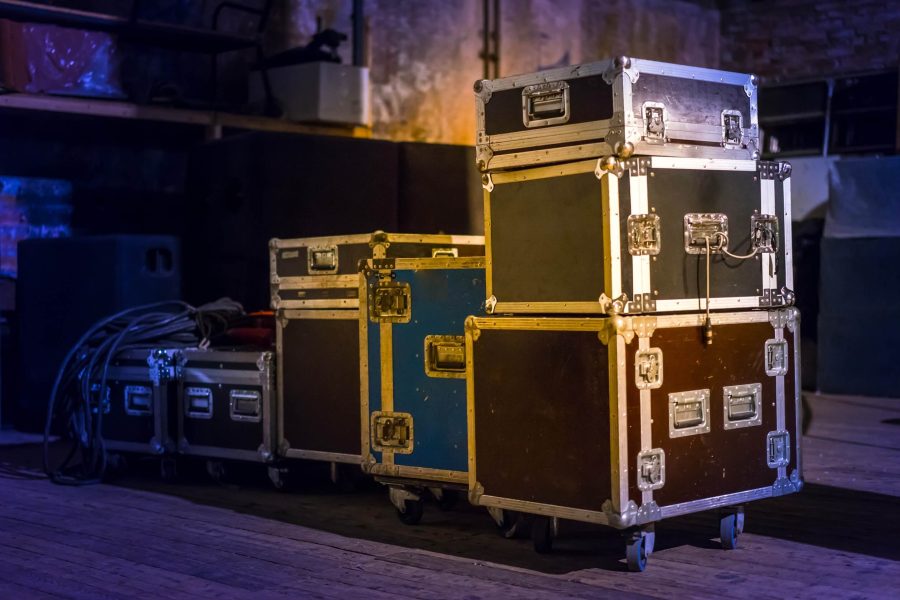 What Are ATA Cases Made From?
Depending on what you are transporting, ATA cases come in three different categories, with category I being the most long-lasting and durable under normal airline cargo handling practices. These cases are designed to handle a minimum of 100 one-way trips under these conditions before needing any kind of repair.
A category I case must be constructed using metal or plastic as these materials are the most durable.
Options for Your ATA Cases
When purchasing an ATA case, you may find custom cases to be more beneficial for your equipment. By choosing a custom selection, you can specify the dimensions and padding of your case, as well as determine its features such as latching, wheels, additional compartments, and much more.
No matter what you are using an ATA case for, we believe that the more control over the design of the project, the better suited it will be to your work.
If you want your case to stand out better and highlight your brand, you can even request multiple color options for the base material and trim of each case.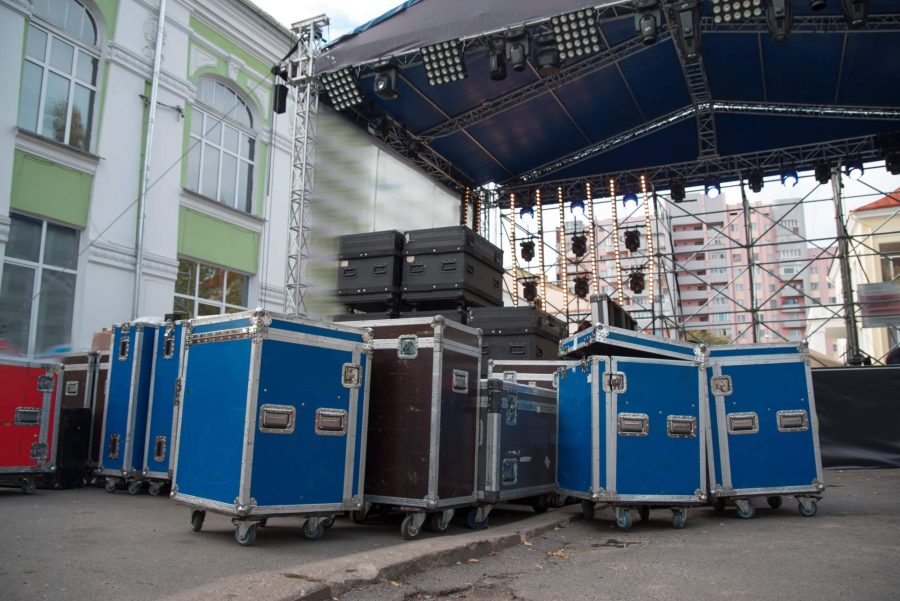 Choose from Custom Sizes and Colors
Whether you're at a tradeshow or a part of an audiovisual event, it helps to keep your case unique and easy to find. Let us help you design a case that you can pick out of the crowd while still retaining the professional sleekness of your equipment.
Customize each case's interior size and exterior dimension to suit your needs the most. If you want to add some more flair to the case, consider customizing it with your brand colors or stenciling your logo onto the front or side of the case so it is unmistakable as anyone else's.
It's time to learn how Orcon Industries can make a difference for your business. Contact us today to get a custom quote on your ATA cases.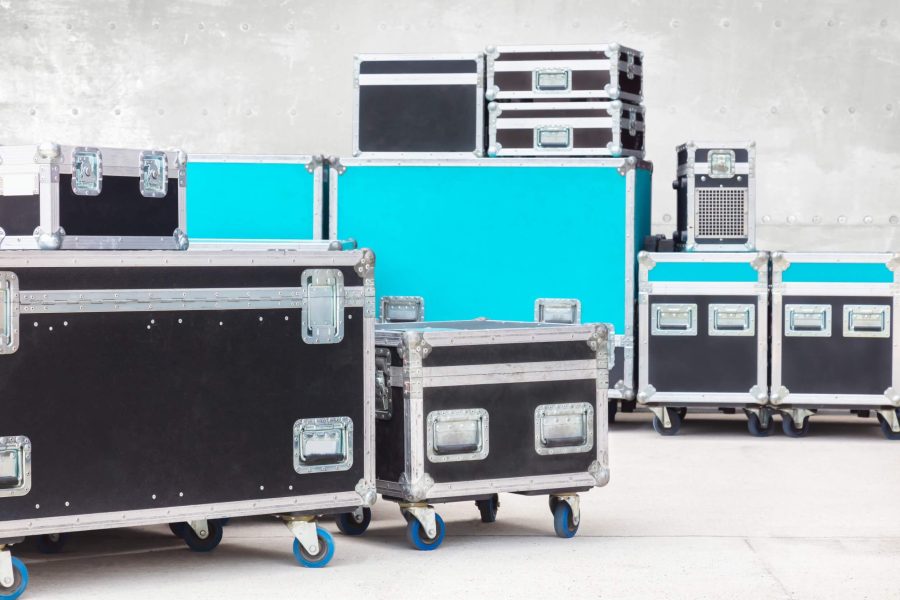 Try Custom Die-Cut Inserts
Custom die-cutting isn't just for stickers and promotional posters. Try custom die-cut inserts to help keep your equipment safe while you travel while remaining lightweight and functional.
The high-density foam inserts are the ideal material to cushion and protect 24/7. Not only can this help you keep your equipment looking professional, but it can reduce the risk of damage and improve organization for easier removal once you're at the destination.
Custom die-cut inserts can also help you store multiple small items in a single case, saving you space and sanity. No matter what you want to store, we can help you create a custom solution to fit your needs, tailoring the foam to your unique case size and die-cutting each foam insert for each specific use.
Fit for Any Use
Common applications for these cases range from military to medical applications and everything in between. When we say these cases are fit for any use, we mean it.
Trade shows, professional, college sports, or audiovisual events are all sectors that we have served with durable portability solutions. No matter what industry your business is in, we can help you with a case suited to your needs.
Not sure if ATA cases are the right choice for your use? Contact us today and we'll help you determine if ATA cases are the right choice for you, or if your brand might better benefit from another case style.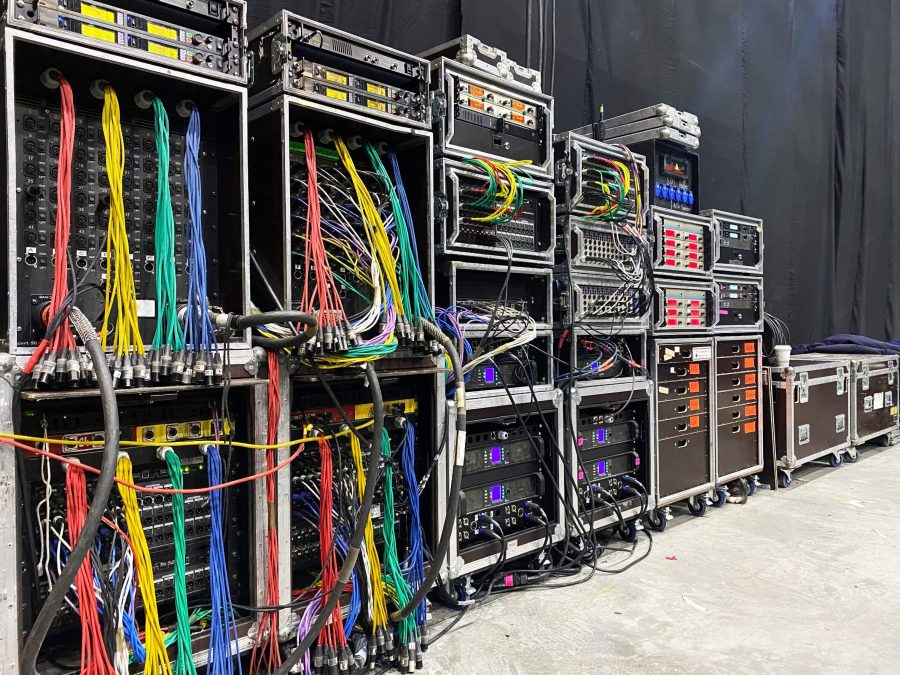 Orcon Industries' Warranty
With quality craftsmanship, each case is designed to last for many years before repairs or replacements ever become necessary. We believe so strongly in our product's durability and lifetime quality that we even have a satisfaction guaranteed warranty.
If the craftsmanship of your case doesn't live up to your expectations, we'll make it right. It's as simple as that; no catches, no caveats. Just maximum protection in a lightweight, long-lasting solution guaranteed to keep your equipment safe. For more information on our warranty policies, give us a call or get in touch today.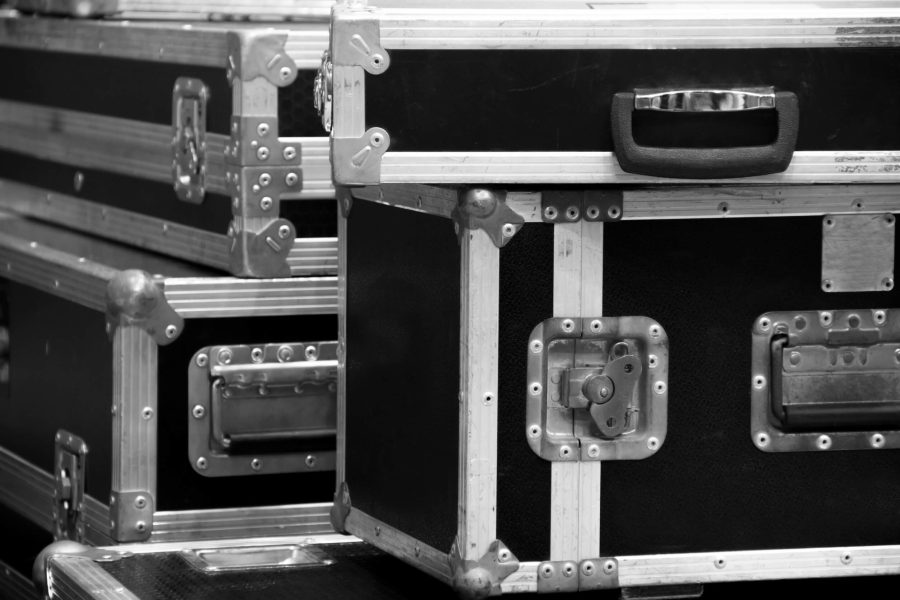 Pushing the Envelope of ATA Standards
At Orcon Industries, we believe in pushing the envelope in everything we do. From quality craftsmanship to reliable customer service, we have become the industry-leading in shipping and freight solutions for sensitive equipment.
Innovation is never easy, but we believe it is one of the most rewarding parts of this industry, and we are always happy to help your business move forward. If you can dream it, we can build it. We have believed in this philosophy ever since Orcon Industries began in 1974 producing custom ATA cases for a range of industries.
No more half-measures or potentially dangerous shipping solutions that could damage your equipment over time. Only superior quality and craftsmanship back up a lifetime of experience.