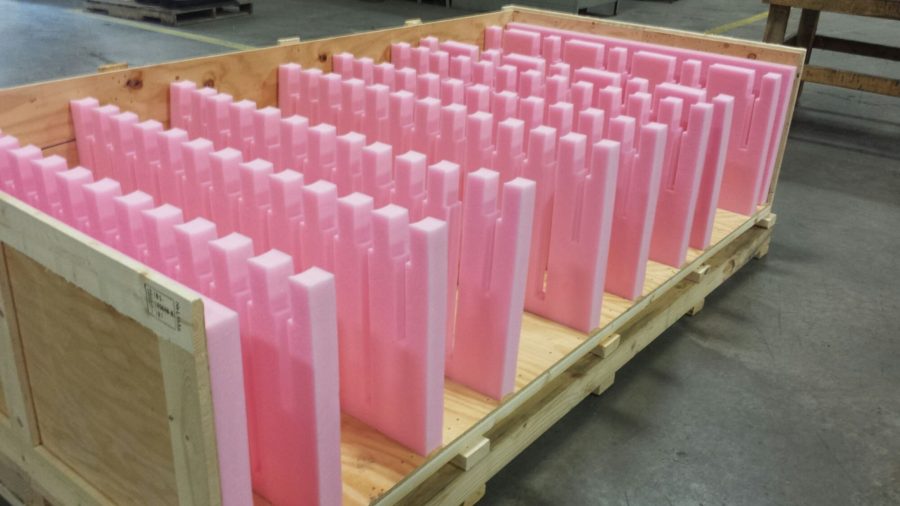 We fabricate a wide array of foam products such as polyurethane, polyethylene, polystyrene and polypropylene.   We are authorized Sealed Air distributors/fabricators.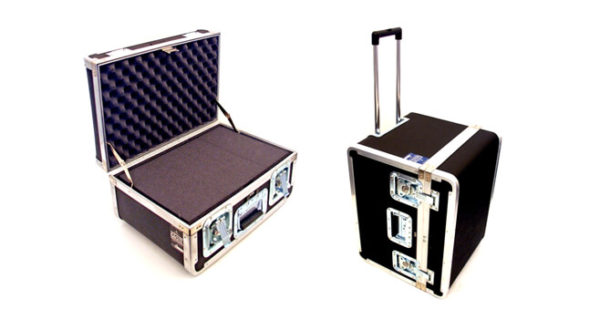 Polyurethane
Polyurethane is a versatile material that can be produced in many densities and colors to achieve the specs required for your application.
Polyurethane is best used for …
Custom cases
Fragile products that require a soft cushion
Optical components
Machine components
Electronic components
Light-weight, fragile components
Get Quote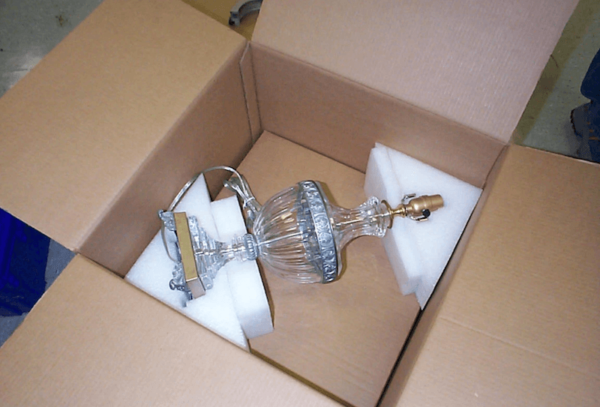 Polyethylene
Polyethylene is an extremely versatile foam.  OrCon Industries fabricates densities that range from 1.2# up to 9#.  Closed-cell material, roll stock, various densities & colors, crosslink are also available in addition to the die-cut style shown in the image.
Polyethylene is best used for …
Protecting parts during transportation
Optical assemblies
Machine assemblies
Cushioning
The lightweight polyethylene package shown in the image cushions this fragile crystal lamp from a 36-inch drop at 40Gs.
Get Quote