What is an ATA Case? What They're Made of and When You Need One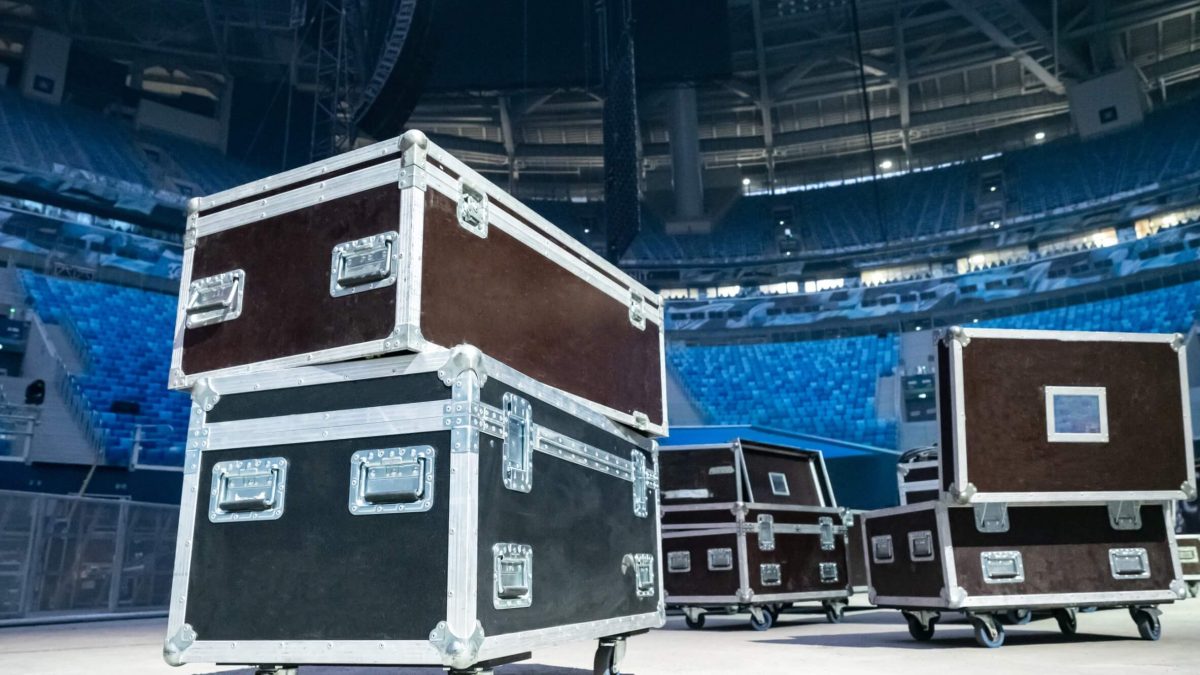 An ATA case, also known as road cases or flight cases, is a type of storage case used to protect fragile items during transport. They are made from tough, durable materials and usually have internal padding to help keep contents safe. If you're shipping delicate items, an ATA case is a good option to consider. Learn everything you need to know about these cases, including what they're made of and when you might need one, in our definitive guide.
What does ATA stand for?
ATA stands for Air Transport Association, an organization originally formed in 1936 as the Aircraft Manufacturers Association. In the early 1940s and 1950s, the association was a powerful force that shaped commercial aviation through its lobbying activities. In 1966, the name was changed to reflect its purpose of representing the commercial air transport interests of airlines in North America. Today, ATA is still a powerful institution in the US and Canadian aviation industries; it advances safety regulations, ensures fair competitive practices between airlines, and lobbies on behalf of its members. The association's most recent initiatives include research into airline delay reduction strategies and improving air traffic control procedures.
ATA has established a series of standards for the construction and design of cases that must meet stringent criteria to ensure that its contents are safe during transport. The cases need to provide shock absorption and vibration resistance to protect items such as IT equipment, computer components and medical instruments. To achieve this, the case must be constructed from high tech materials such as foam-lined plastic shells with tongue and groove closure systems. In addition, they often come with expander panels on either side, cushioned carrying handles and stainless steel buckles for extra strength.
ATA-spec cases also feature interior compartments and pockets to keep important documents secure. Each case is designed and test fitted for a perfect fit with other ATA case-equipment combinations. By meeting these standards, an ATA case can offer reliable protection for fragile electronic items during transportation.
What materials are used for ATA cases?
ATA cases are made from durable materials that can withstand external elements and shocks. For these cases, manufacturers commonly use medium density fiberboard for the exterior walls, supported internally by a block foam or honeycomb design to further protect what is inside. Other materials may include aluminum or plastic blends for added strength and protection.
ATA cases also feature steel-reinforced corners, heavy-duty steel latches, thick corners for shock absorption, inline skate wheel sets with locking mechanisms for sturdiness, and chrome-plated carrying handles – all of which add extra layers of security and help keep your items safe during travel or storage.
When do you need an ATA case?
If you need to transport physical devices, such as electronic components or digital media, and would like extra protection for those items, then an ATA case may be the best option for you. ATA cases provide a layer of shock-resistant protection that helps guard against jostles, bumps and other forms of movement-induced damage. They are also able to withstand exposure to varying temperatures and humidity levels while fully protecting their contents from liquid damage. In general, if you want your fragile items durably and reliably transported without damage then an ATA case is likely the answer.
What are the types and sizes of ATA cases?
ATA cases come in a variety of sizes and types.
Standard-sized ATA cases are the most common, and these come in sizes ranging from 2U to 6U. These cases have removable lids and sturdy corner posts, with some also including wheels for easier transport. 2U and 6U refer to the size of an ATA case, which indicates how many rack units (U) it can fit. 1U is equivalent to 1.75 inches in height and all other sizes are based off this unit.
Deep Case ATA containers are larger than standard and can accommodate heavier items like large equipment or machinery. Certain types of deep cases feature a hinged lid for easy access.
Rackmount Case ATA containers are designed to fit onto standard 19-inch racks and are used by many organizations that require heavy equipment transport, such as data centers or audio/video companies. The rackmount cases usually feature removable lids and metal handles.
Heavy-Duty ATA containers are designed for more extreme conditions and feature a tough exterior shell, foam lining on the interior walls, and extra strength steel buckles.
Smaller, slimmer ATA cases are ideal for lightweight equipment, such as keyboards and cameras.
Larger cases are suitable for larger items like PA systems and concert lighting.
How can ATA cases be customized?
ATA cases usually come with just the basic features, but there are a variety of ways to customize them. Depending on the desired use, ATA cases allow for customization in things such as:
Additional pockets, compartments and dividers to customize the interior of the case and make space for a variety of items.
Extra foam padding for added shock protection and to keep items in position during transport.
Exterior printing or labeling to identify the contents of the case more easily.
Gaffer tape, bumpers and straps to further secure the contents and help protect against bumps, drops and jostles.
Different types of foam inserts for shock absorption and cushioning, such as egg-crate and pick-and-pluck foam, which can be cut and molded to the items in the case.
Specialty hardware such as reinforced corners, wheels or recessed handles for extra strength.
Reinforced corners to increase durability.
Straps, handles, locks and other security features.
Specialized hardware such as wheels or casters.
Tracking devices for easy tracking of luggage or goods inside an ATA case.
Regardless of need or piece of equipment, ATA cases offer plenty of options in terms of customizing to make sure each case fits its owner's unique specifications.
What industries use ATA cases?
ATA cases are widely used across a variety of industries, including aviation, aerospace, emergency response and rescue, military and defense, outdoor entertainment, music and film production, medical equipment transportation and storage, and more.
Because ATA cases offer superior protection against wear and tear caused by extreme external factors like temperature, impact or other forces of nature – companies in these industries all use the robustness of ATA cases to ensure the longevity of their supplies. Companies that prioritize environmental responsibility also recognize this type of case for its durability and long-term usage capabilities. Consequently, companies from across a variety of sectors have turned to ATA cases as a reliable solution for their storage and transport needs.
How to choose the right ATA case to meet your needs
Choosing the right ATA case for your needs may seem like a daunting decision, but there are several key factors to consider that can make the process simpler.
Size: Consider the size of your equipment and what you will be storing. ATA cases come in a range of sizes, so it's important to find one that can accommodate your items and still allow for extra space.
Weight: Different types of cases are designed to handle different levels of weight. Make sure you choose an ATA case that can handle the weight of your equipment.
Protection: Think about how much protection you need for your items and choose a case that offers enough padding to protect against impacts, temperature changes, moisture, dust and more.
Durability: ATA cases are designed to last under extreme conditions, but it's important to look for reinforced corners and other features that will make your case even more durable.
Customization: Many ATA cases come with different options for customization such as extra pockets, dividers or foam padding. Consider what kind of customization you need to make your case the best fit for your needs.
What to look for in an ATA case supplier
When looking for an ATA case supplier:
The most important factor to consider is the quality of their cases.
Look for suppliers that have proven their reliability and attention to detail in constructing sturdy and dependable cases.
Paying attention to customer satisfaction ratings can give you a good indication of how they will handle any issues you encounter after beginning a business relationship with them.
Ensure that your desired supplier offers ample choices when it comes to case sizes, colors, latches, or any other specific features you may be looking for.
While cost is always a factor, it's important not to sacrifice quality in order to get the best deal possible – having an ATA case built with durability in mind can provide long-term savings by helping you avoid replacements down the road.
Contact Orcon Industries today
At Orcon Industries, we specialize in providing high-quality ATA cases in a variety of sizes and styles to meet the needs of any industry. With our experienced team of experts and state-of-the-art facility, we are committed to creating customized cases that offer superior protection for your goods and equipment.
If you are looking for a reliable ATA case supplier, contact Orcon Industries today. Our team is ready to answer any questions and help you find the best solutions for your storage and transport needs. Get in touch with us now and let us help you find the perfect ATA case!