Wooden Shipping Crates and Containers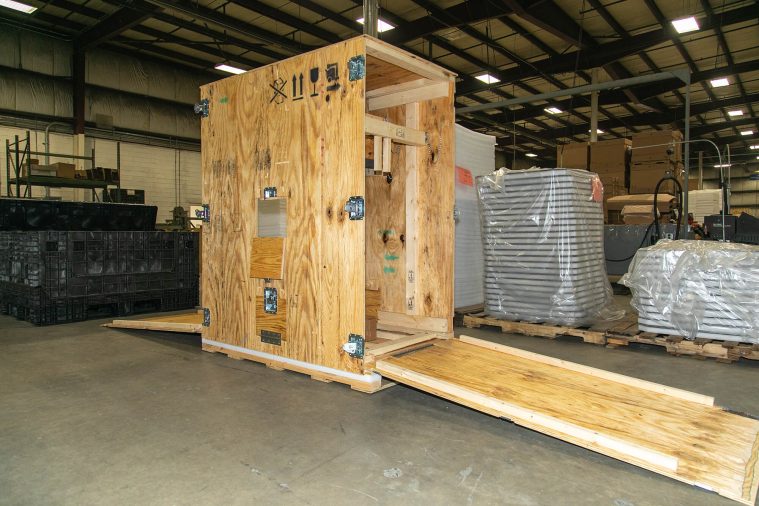 A Flexible Packaging Option
Affordable and Tailored to Your Needs
Wooden shipping crates and containers are an extremely versatile (not to mention popular) packaging solution, and they are often a more affordable option than their metal container counterparts. Best used for larger parts, products, or equipment, wooden packaging is durable, safe, and can be easily customized to fit your asset. OrCon's team of packaging engineers can help you find a cost-effective solution, whether you need to ship crates across the country or handle them within your own complex.
Benefits of wooden shipping crates and containers:
Made to fit your product, tools, equipment, or machine parts

Maximum protection in shipping or internal use

Quick assembly reducing man-hours needed for packaging

Easy to stack, disassemble, and store

Option for collapsible crates

Generally more economical than plastic or metal containers

Reusable for additional shipping or storage needs
When your team is focused on getting products out the door, you shouldn't be slowed down by assembling shipping crates or boxes. Orcon wooden shipping crates are durable and quick to assemble, allowing your shipping team to move efficiently and effectively. Typical assembly time is about 5 minutes, making these wooden shipping crates one of the easiest assembly crates on the market.
Once your crate arrives at its destination, disassembly is just as quick and easy, leaving your customers with a good first impression of your product. Wooden shipping crates assure that your product is protected throughout the shipping process with quality materials. After all, crates are still packaging, and packaging influences your customer's satisfaction with the overall product.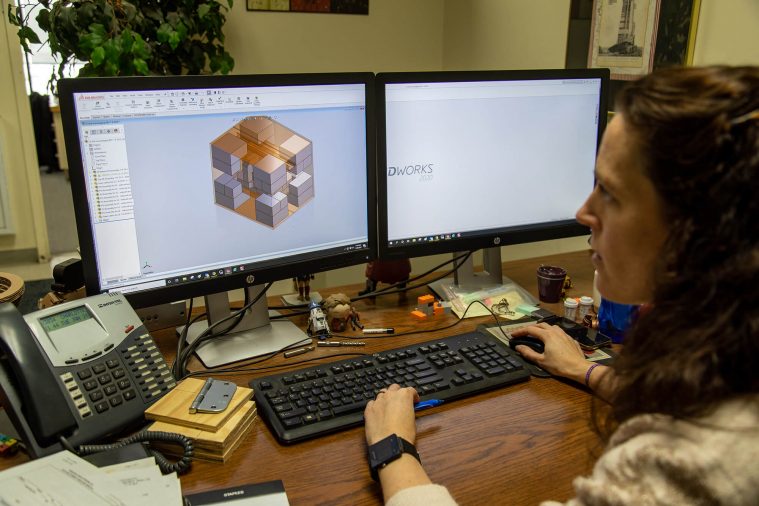 Custom Wood Crates
Engineered to Your Specifications
In order to provide the most protection and lowest cost for shipping or handling your asset, you may need a custom engineered wooden crate. OrCon's packaging engineers lead the packaging industry through world-class education and decades of experience, with a special focus on cost-effective solutions that provide superior protection. You can send our engineering team a CAD drawing of your product or component which our engineers can then use to literally build a wooden crate around its specifications. This ensures maximal first-time quality and shorter cycle times.
International Shipping Crates
International shipping crates require certification to ensure your products are ready for export. With international certifications stamped on the outside of the pallet, you can trust that your shipment will be more likely to breeze through customs and be accepted at the destination country. Our shipping crates are ISPM-15 and IPPC certified to ensure the shipment process goes smoothly so you can avoid additional freight penalties.
What size is a standard wooden shipping crate?
Typically, the standard shipping crate is 4x8x4'. Wooden shipping crates are easy to manufacture in these dimensions, and many airlines and shipping companies prefer this material over metal or plastic crates because they prevent damage during shipping and are easy to move.
Because wooden crates are so easy to move while protecting your products, you can customize the dimensions to your preferred size with custom crates.
When ordering and storing crates, you shouldn't have to plan for storing them at full capacity. Not only do our crates store flat to save warehouse space and protect the crates for re-use, but they are quick to assemble and disassemble with straps or screws.
How much does it cost to ship crates?
The cost to ship a wooden crate depends on the products inside, the destination, and the size of the crate. For domestic shipments, sub-standard small crates typically have a minimum charge of $100. It is best to consult with a professional shipping company for an accurate estimate.
What is the difference between a shipping crate and a box?
Wooden boxes are fully enclosed containers that store your products, while a crate typically has a lid for easy disassembly. Crates also may have slats depending on the product, while boxes are always solid.
When disassembling a wooden box, the outer walls will collapse as there is no inner frame. A wooden box is similar to a cardboard box in that it is designed to only hold a product, but does not necessarily provide more protection than the material it is made out of.
With a crate, however, there is additional protection for your product. A wooden crate has an interior frame designed to retain the shape of a box even when the sheathing is removed. Not only does this make a wooden crate much more durable than a box, but it is much easier to disassemble and customize to your specifications, saving money and time in the process.
Examples of wood containers and crates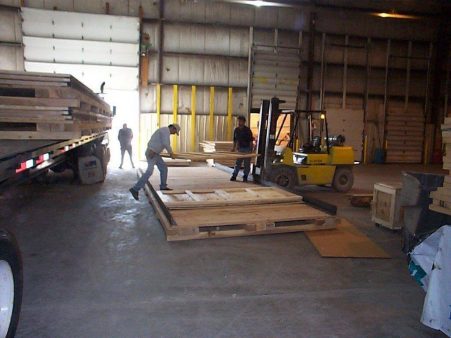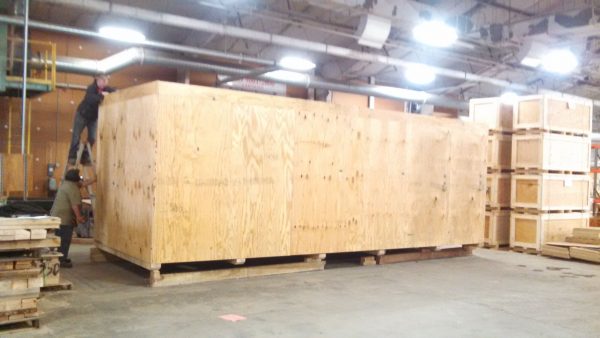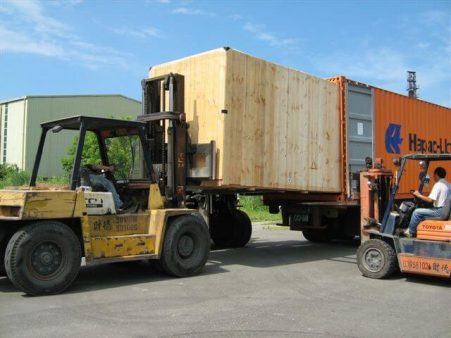 Interested in Orcon's
Wooden Shipping Crates and Containers?