How to Choose an Industrial Packaging Solution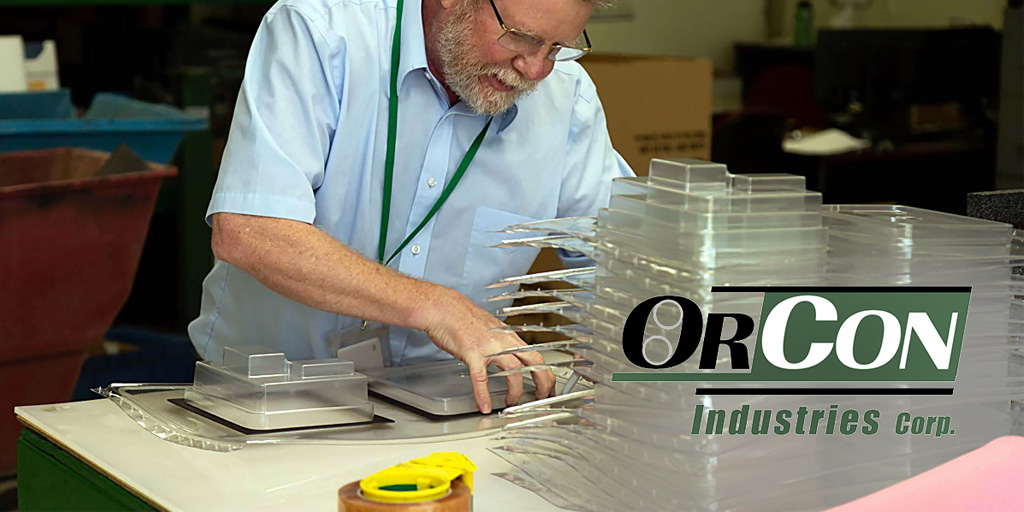 Industrial packaging refers to packaging solutions that are primarily made for manufacturers of products, parts, machinery, glass, and so on – items that are purchased by other businesses or people to be used to make or repair something else. 
Unlike its counterpart, consumer goods packaging, you won't find this kind of packaging protecting products in a store – unless, of course, you go in the back where that store receives shipments. Essentially, industrial packaging is used for any item that is not a consumer good, or final good.
However, choosing the right industrial packaging is critical to protect products from harm in shipment and storage.
This is a guide to help you determine the right industrial packaging solution for you.
Request Help Choosing Industrial Packaging >
Packaging Materials
For industrial packaging, there are many different types of packaging materials you can use. Often, combining numerous packaging materials will get you the most effective packaging solution for your budget.
Foam Packaging

About: Foam packaging is one of the most effective packaging materials for cushioning and protecting fragile products in shipping. The most common types of foam used in packaging include polyurethane, polyethylene, polystyrene and polypropylene. Each has its own benefits, densities, and costs.
Best used for: Cushioning and protecting fragile materials.
Potential drawback: Foam is not known for being environmentally-friendly, so it is best to use only as much as necessary to protect fragile products or in applications that will be reused, such as equipment cases. 
Corrugated Packaging

About: Cardboard corrugated packaging is an excellent, recyclable option used to add a cushion of protection around a product. Often die-cut to perfectly fit the product, the cardboard corrugated acts as a "crumple zone" like the front of a car, designed to protect from a one-time impact.
Best used for: Smaller items that might not require the level of protection that foam provides but shouldn't be loose in a box.
Potential drawback: Corrugated packaging is not meant for more than one use, so it is best used in one-way transit protection of components.
Molded Pulp Packaging
About: Molded pulp packaging holds products in place effectively and cushions from impact effectively. Molded pulp is a fully recyclable and biodegradable packaging option made from 100% recycled material.
Best used for: Industries with packaging requirements and electronics. 
Potential drawback: Molded pulp is not easily shipped on its own, so it is best used in conjunction with other packaging materials as well. 
Wood Packaging

About: Wood packaging includes wooden shipping containers, crates, and pallets. Wooden packaging is a durable, safe, affordable, and versatile option that can be easily customized to fit your asset. This type of packaging material is often reusable. 
Best used for: Larger products, parts, or equipment. 
Potential drawback: Wooden packaging can be too bulky for smaller items, so it's best used for large products or shipments.
Void Fill Packaging

About: Void fill packaging fills the space between your product or good and its outer packaging. It can come in the form of foam, plastic air bubbles, or paper, and it is used to ensure your products are cushioned and/or stay still inside their outer packaging.
Best used for: Smaller, single items or a batch of items that is not extremely fragile.
Potential drawback: Void fill packaging is not used on its own and is best used in conjunction with other packaging materials. 
Other Packaging

About: There are plenty of other types of packaging and packaging materials used in industrial packaging such as thermoformed plastic, reusable plastic corrugated, molded containers, and rack systems. 
Best used for: Thermoformed plastics is great for single-use packaging, plastic corrugated is best used in reusable applications and storage, molded containers are ideal for material handling and frequent usage, and rack systems are excellent options for inter-company or building-to-building transport for large or small components. 
Things to Consider When Choosing Industrial Packaging
When choosing your industrial packaging, there are many factors to consider when it comes to the item you're packaging, the lifespan of the packaging itself, and your item's end-user. 
Consider the Item You're Packaging
Your product's size, weight, composition, and application can all impact your final decision for industrial packaging. For example, wooden packaging on its own is not ideal for a small or extremely fragile item such as a glass component, but foam packaging might not be economical for a large piece of machinery. 
Consider Why You Need to Package It
Consider why the product needs to be packaged, whether that be for shipping to the end-user or transporting and storing it internally. There are packaging options that are better suited for internal company usage and those that are better for one-time shipping use.
Consider the Package's Environment
In a similar vein to why you need to package it, consider the package's environment once the product is packaged. For example, if the packaging will spend most of its time in a damp environment, cardboard corrugated packaging might not be the best option, and if the packaging will be shipped in a crowded truck where items may get squished, plastic corrugated packaging would not be the best option.
Consider the Item's End-User
When choosing your packaging, also consider your item's end-user, and choose a packaging option that makes sense for their environment, values, and needs.
Consider Your Budget
Of course, you want the packaging option you choose to protect your item, survive its journey to the end-user, and do so at the best value. When choosing the packaging material you want to use, consider mixing materials to cut costs while providing your asset the protection it needs. 
Consider an Engineered Packaging Solution
Since there are so many factors and considerations when it comes to choosing the right industrial packaging, one of the best ways to ensure your item is packaged in the best, most cost-effective way is to use a custom, engineered packaging solution.
With engineered packaging, packaging engineers design a custom solution specifically made for the item you're packaging that is crafted to give it the best protection for the littlest cost to you. Packaging engineers achieve this by combining multiple packaging materials that are right for your item. 
What is a Packaging Engineer?
Packaging engineers design, develop, and produce packaging solutions for almost any product or good you can name. The packaging engineer's primary goal when designing a new packaging solution is to create a package that will protect the good for as long as possible for as little cost as possible. 

Packaging engineers consider every variable necessary such as:
The product's composition: what is the product itself made out of?

The product's dimensions: what is the product's shape, weight, and size?

The product's development cost: how much money does it cost to make a replica of this product?

The product's market cost: approximately how much will the buyer be charged for this product?

The product's purpose: where, when, and why will this product be used?

The product's final destination: how far will this product be shipped and will it need to be put back in its packaging after first use to be stored or shipped again?

The package's environment during shipping: will the product be shipped by freight, package carrier, airplane, train, ship, etc?

The package's environment upon arrival: will it be in a warehouse, workshop, office, home, etc?

The cost of the packaging materials: how much will it cost to use the suggested packaging materials?
After taking all variables into consideration, the packaging engineers get to work designing a packaging solution to meet the needs of the product, the shipping carrier, the end-user, and the budget.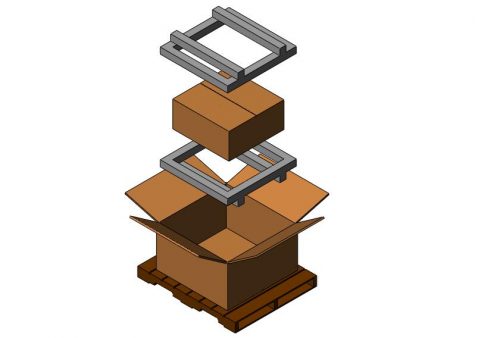 Using engineering software (we use the CAD program SOLIDWORKS), packaging engineers design packaging solutions that meet the exact specifications of a product. 
Packaging engineers work primarily to save manufacturers money, which they do by protecting the product (damaged goods mean wasted money) and using the most cost-effective materials possible. Engineered packaging is especially important for industries that produce fragile, heavy, or unusually shaped packages or have exceptionally unique requirements.
Best Solution for You
When it comes to industrial packaging, the best solution for your item really depends on many different factors. The best way to ensure you choose the right industrial packaging solution is to enlist the help of a packaging engineer for a custom solution.