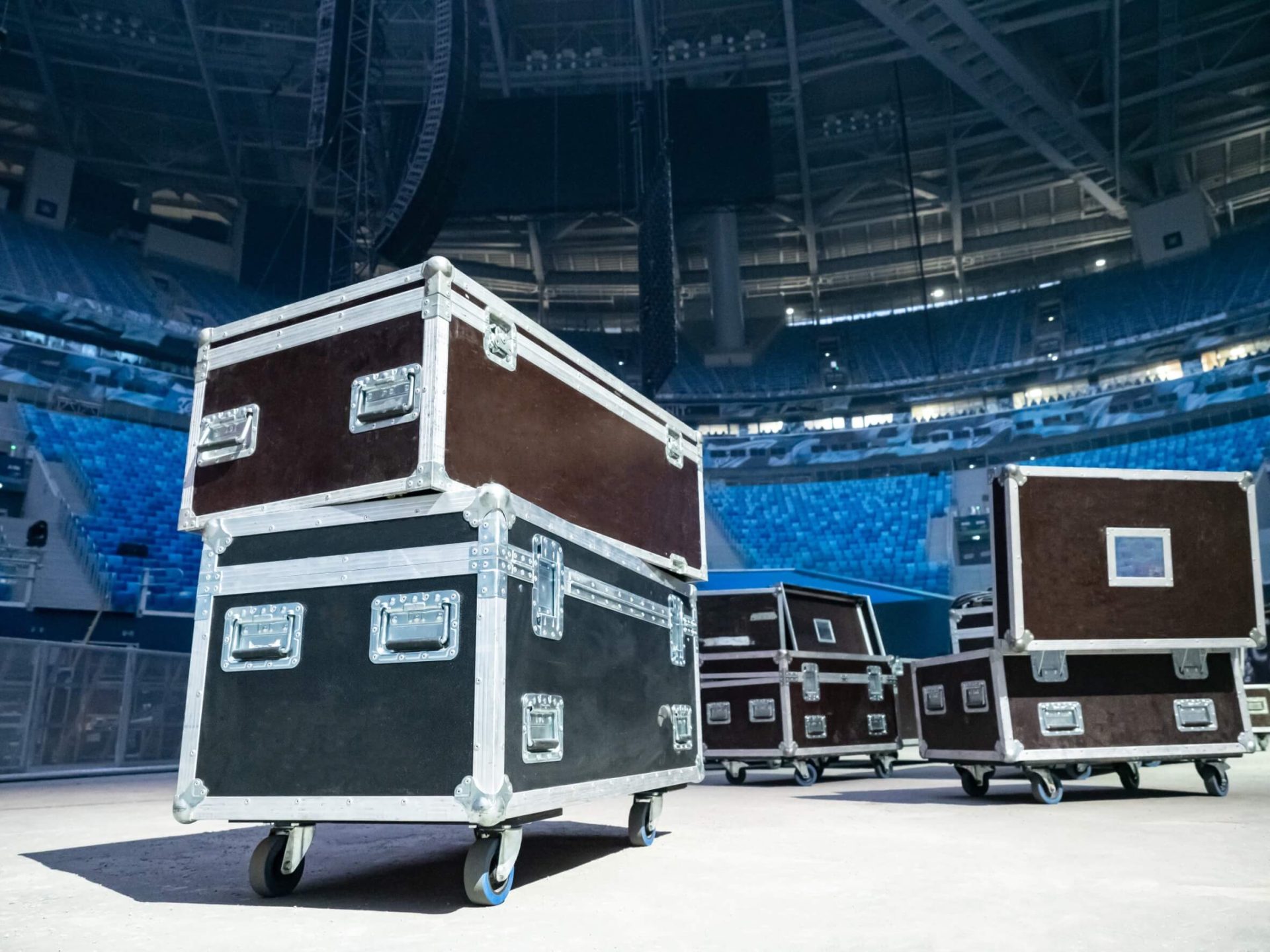 Custom Road Cases
Orcon Industries will help you protect your equipment and products during shipping or travel with the perfect custom road cases. With dedicated support and quality craftsmanship, these custom road cases are one of a kind and built for your specific purpose. Learn more about how a custom road case can help your business thrive in any industry.
After you have a consultation with one of our team, we transfer your ideas to paper and begin drafting plans for a quality road case that will withstand your weight specifications under the highest quality standards possible.
At Orcon Industries, we take the challenge of every unique situation and turn it into a portable and lightweight case to fit your needs, no matter the industry. Whether you are looking for a solution in the aerospace, music, audiovisual, or sports industry, we can create a design that suits your bespoke needs.
Don't believe it's that easy? See it for yourself. Get in touch with one of our team representatives today to get a custom quote.
Customization Options
There is a wide range of customization options, such as hardware and padding, colors, dimensions, and special features in every case. These protective cases are truly designed for your needs and will last a lifetime.
We also configure your design with unique lid solutions, from lift-off lids to tray-style cases depending on what you need to pack and how easy it should be to access.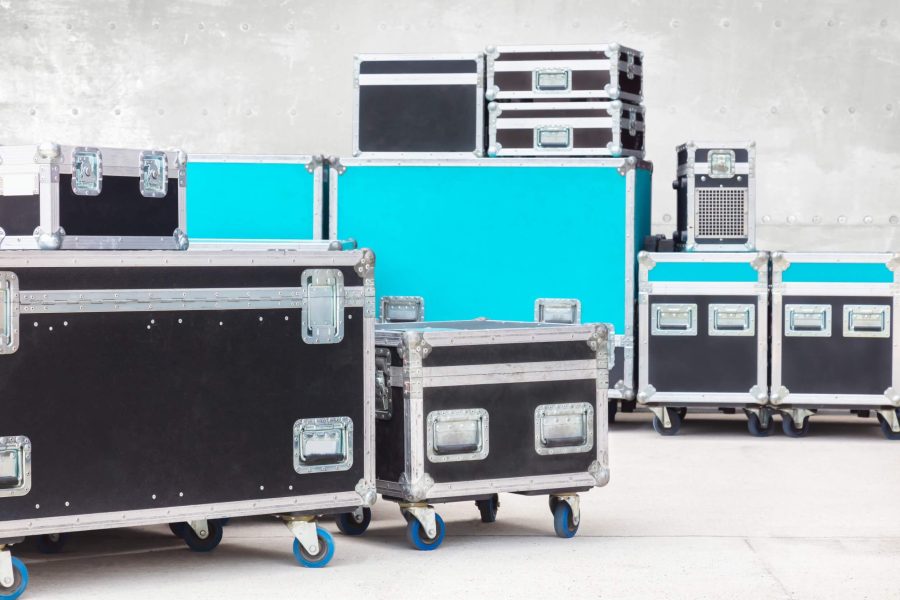 Hardware and Padding
Orcon Industries' custom road cases are among the top in the industry and provide you with unique hardware and padding solutions.
Whether you need varying wheel sizes for portability, or extra-thick padding to ensure the protection of ultra-heavy equipment, we can accommodate your needs. It's time to help your brand stand out at trade shows or audiovisual events.
Talk to us today about quality latches, logo stenciling, custom trim color to match your branding, and much more.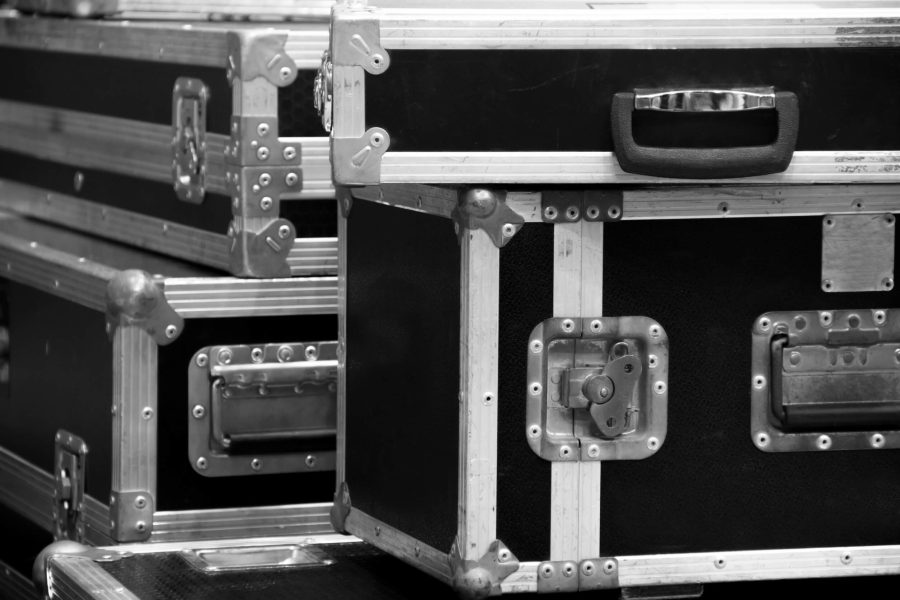 Custom Die Cut Inserts
With each custom road case you select, you may need additional protection to keep the items safe in the packaging for as long as possible, preventing jostling or shaking of the equipment while it is inside the box. This is especially true if you have multiple, smaller pieces of equipment that should all be secured in a single box.
Whether you are looking for foam inserts or point-of-sale promotional boards, we can help provide you with custom-colored die-cut inserts based on your specifications.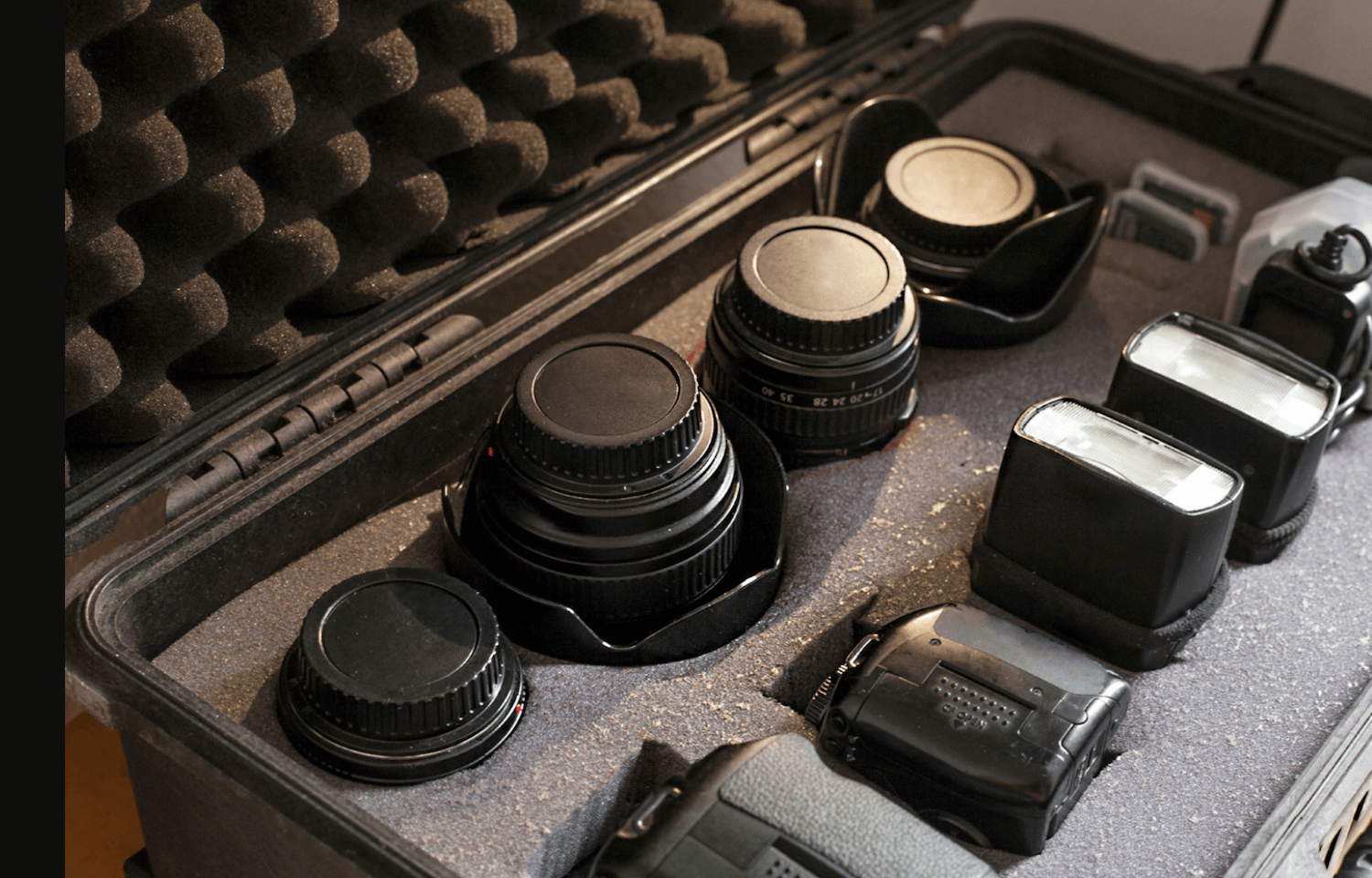 Bring Your Ideas to Life
With premium customer service and superior quality craftsmanship, we know you will be impressed with the care that we put into every case that leaves our warehouse.
Orcon Industries stands above the competitors in customer retention for the unmatched durability and portability of each case we produce. Furthermore, we do our best to provide you with these custom specifications on a timeline that you can rely on.
It's time to bring your ideas to life with a custom case that can help you tackle any shipping or travel logistics.
Protective Cases of Unprecedented Quality
The reason why so many businesses trust Orcon Industries for premium road cases is because of the time-tested quality and craftsmanship of each one of our custom cases. Each case lasts for many years under rigorous and frequent travel and hauling before they ever need to be repaired.
With maximum durability and padding support, while retaining space within the case itself, it's no wonder why Orcon Industries is unmatched by competitors.
Keep your equipment safe whether you are traveling on the ground or by air. This unprecedented quality is just one of the many reasons why people choose Orcon for creating their custom ATA and road cases for sensitive equipment and materials.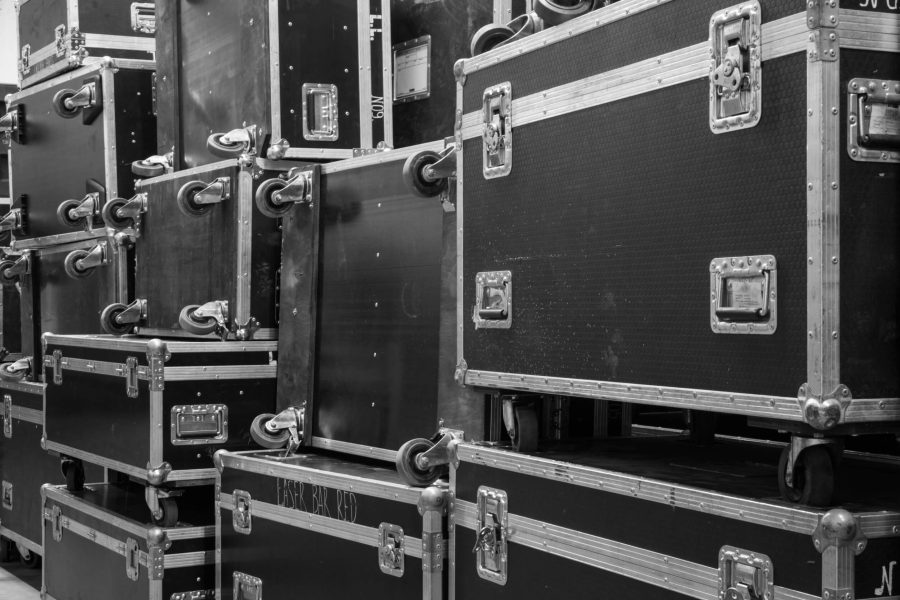 What Is a Road Case Used For?
Custom road cases, also known as flight cases or ATA cases, have their place in a wide range of sectors from music and professional industries to military and medical uses. Most popularly, sensitive equipment such as audio or motion picture equipment is most at risk of wear and tear during travel, as well as production equipment, firearms, and military weapons. That's where the premium durability of Orcon Industries' custom cases comes in.
For complex packaging challenges, choose Orcon Industries. We'll provide you with custom industrial packaging solutions that get the job done well and maximize equipment protection during travel.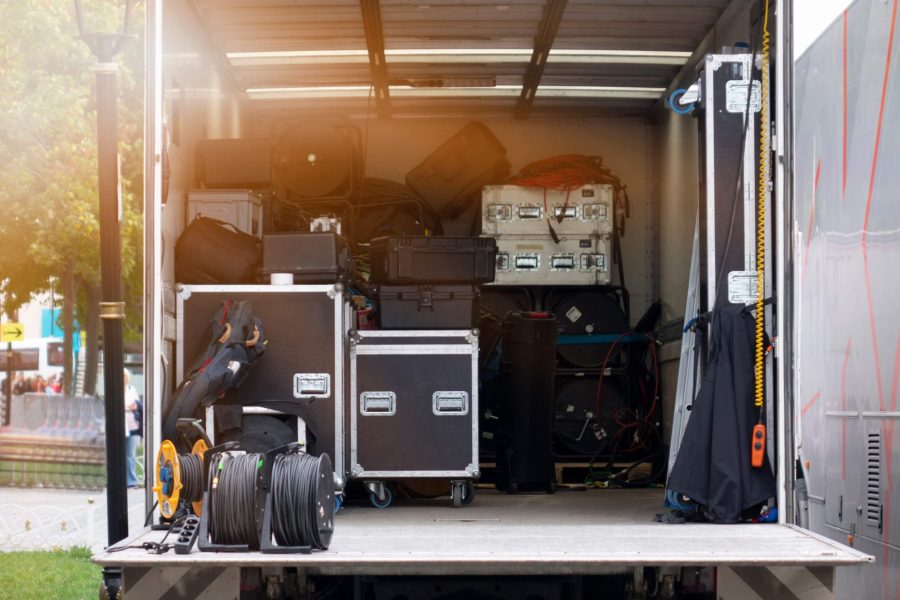 Create a Sturdy, Polished Finish
Having been a premium supplier of protective cases for decades, we understand that these road cases have a unique use for every industry that places a special demand on their durability and lifetime wear. Still, you want your case to represent your brand and help you establish a unique style.
Anyone can create a polished finish on the outside of the case, but few can manufacture a product that keeps its sheen for as long as you use it. Our premium polish not only looks snappy but provides another layer of defense, helping keep your equipment safe 24/7.
As premium shipping and portability specialists, we can help you keep your equipment safe with maximum padding and custom designs that fit your needs. Contact us today to learn more about our processes and get a custom quote.
Wheels Give Your Road Cases Toughness with Portability
The beauty of custom road cases is that you can customize every part of the box to fit your needs, no matter how big or small a request this is. Customization options include protective wheels that help you haul heavy or bulky items luggage-style to your destination.
Wheels are just one of our many popular add-ons that you can choose when creating custom road cases. Choose from standard castor wheels to premium wheels that feature 360-degree movement. Whether you are looking for flexibility as a brand or added portability for constant on-the-go performance, our team can accommodate your needs.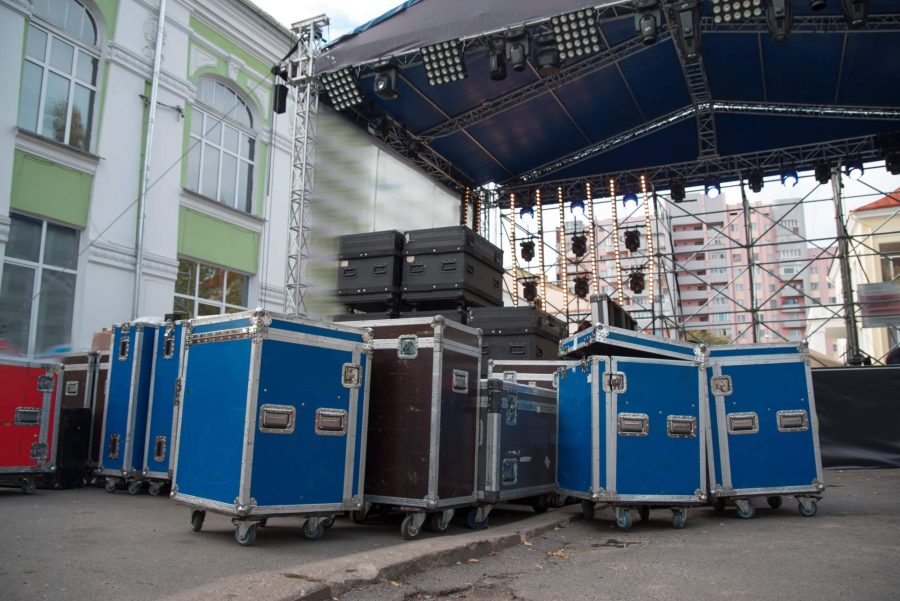 Orcon Industries Custom Road Cases
Based in New York, our team has been manufacturing custom cases since 1974.
Whether you are looking for a case that can withstand the rigors of travel or keep sensitive equipment safe, Orcon Industries guarantees its products for a lifetime against defects in workmanship. If you don't love these products, we're here to make it right with a 100% satisfaction guarantee on all products.
No other custom road case is guaranteed like this, making Orcon a leading industry supplier. See what the Orcon Industries difference is today; contact us for a custom quote or learn more about our manufacturing processes.